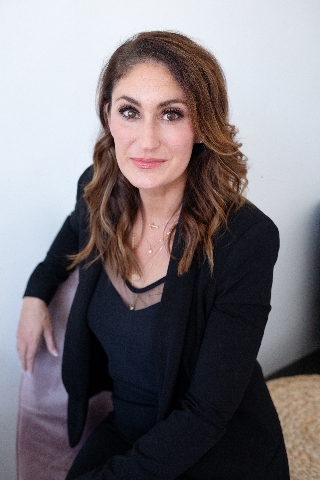 Melissa FaulknerNorth Hills
I would LOVE to help you reach your 2020 real estate goals!
Looking for home sweet home? For each buyer I work tirelessly to find you your dream home. In this sellers market we need to have great communication and get into homes as soon as they hit the market. It can be a stressful process and I am here to be your guide to make sure to look out for your best interest along the way. It brings me so much joy in finding you right home. I work with buyers from first time home buyers to investors to buyers building their dream home or those looking to get something for the next step in life. If this is your first time lets grab a coffee and I will walk you through the process from start to finish before hit the road!

Is it time to make a move? Before you start the projects to get your home on the market give me a call. I don't want you to spend money you don't need to! After taking a look at your property and reviewing what is taking place in the market we will come up with a plan of action together. If you are looking to sell and buy something else I have some great options on how to use your equity to put down on your next house. Feel free to call me for more info! This has saved my clients from using a home sale contingency in this highly competitive market. Over the past few years I have grown to specialize in working with families and attorneys looking to sell estate properties.

If you have any questions call, text or email me anytime! In 2019 our team and assisted 105 buyers and sellers fulfill their real estate goals! Making us the number #1 team in our office of over 100 agents. We work together to ensure our clients have an exceptional experience. Check out my partner Kristi Steblers page for more of our past sales, listings and reviews. We work together so all of our clients never miss out of seeing a house if they are buyers looking for a home and so our sellers never miss out on a showing opportunity!

I am currently living in Mccandless with my husband, Jon Faulkner and our 2 dogs. Bentley (9 year old Rodesian Ridgeback) and Sweetie (12 year boxer mix) and son Dominic ( Nico). Jon owns Adrian's Pizza on Thompson Run Road. We both grew up in Ingomar and went to North Allegheny High School. We bought a fixer upper in 2015 that was like walking into 1970's! We wanted a brick ranch home and fell in love with the lot and the creek in the back. Over the past few years we have renovated every inch inside and are hoping to finish the outside this year. During this process I have put together a list of contractors that we highly recommend and an even longer list of contractors we would never call again!

When I am not working you will find me with my family, working on our house, hiking with our dogs, taking barre class at The Daily Method or cooking at home.

Education:
Bachelors Degree from University of Pittsburgh - Business Management
Graduate of North Allegheny High School (4 years on North Allegheny Dance Team)

There is no greater honor than to receive referrals from my previous clients, affirming that I have served them well.
Contact Melissa